About Us
At our place, we tailor the care to the senior's own individual needs. Our Place Senior Assisted Living was founded by Paula and Layne Martin. After years of owning their sister company "Stay at Home Senior Care 1," they realized that there comes a time in our senior's lives where it is cost prohibited to remain at home, even with an in-home caregiver. 24-hour care can add up. Usually, when the senior's family reach this point in their loved ones live, they feel that they have no other choice but to place them in a nursing home. This is where "Our Place" comes in as a great alternative to a nursing home.
By moving into one of our senior homes you will receive the 24-hour care that is needed, but unlike in most overcrowded facilities where there is 1 caregiver for 18 plus residents, our ratio is one caregiver for 6 residents. Our Place was designed to be a family-like setting, not a commercial one. Where the resident will thrive versus, all the commotion that goes on in the larger facilities.
The name of the company came from our seniors can either stay in their own home, with the help of our sister company, "Stay at Home Senior Care 1" and get help with their activities of daily living or they can move in with us at "Our Place Senior Assisted Living" for one low monthly cost, we will take care of just about everything.
We are in the business of loving others as if, they were a part of our own family. At "Our Place Senior Assisted Living" we truly strive to make our home feel like our residents are at home. We offer intimacy and familiarity with more individualized care, less structure, fewer rules, and more collaboration.
Thank you for taking the time to visit and review our website. We would love to extend an invitation for you to come out and take a tour of our senior home and we look forward to meeting you.
Read More

Read less

SERVICES
Wheelchair Accessibility
24 hours Care/Supervision
Assistance with Bathing, Grooming, and Personal Hygiene
3 Delicious Home Cooked Meals and Snacks
Medication Management
Daily Housekeeping
Laundry and Linen changes
All Utilities Included
Tube Feeding Management
Colostomy Care
Incontinence Care
Respite Care
Visiting Physician, Visiting Podiatrist, Visiting Nurses and Visiting Physical Therapists
Free Medication Delivery from our Partner Pharmacy
Contact
Our Place Senior Assisted Living
24 Hours a Day, 7 Days a Week
Open Daily From 10:00 AM - 8:00 PM For Visitors
Call Now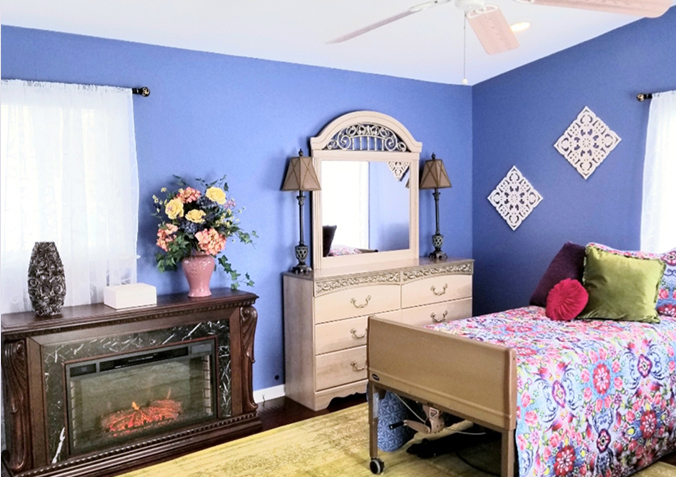 Top